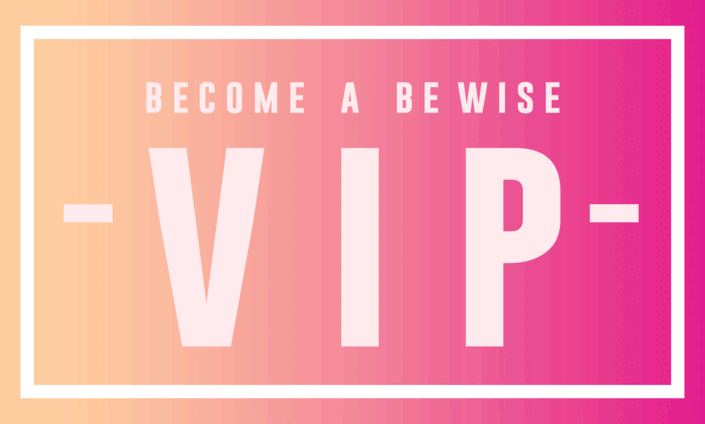 BE WISE VIP
A movement where you will live your best life, become your best self, and love who you are.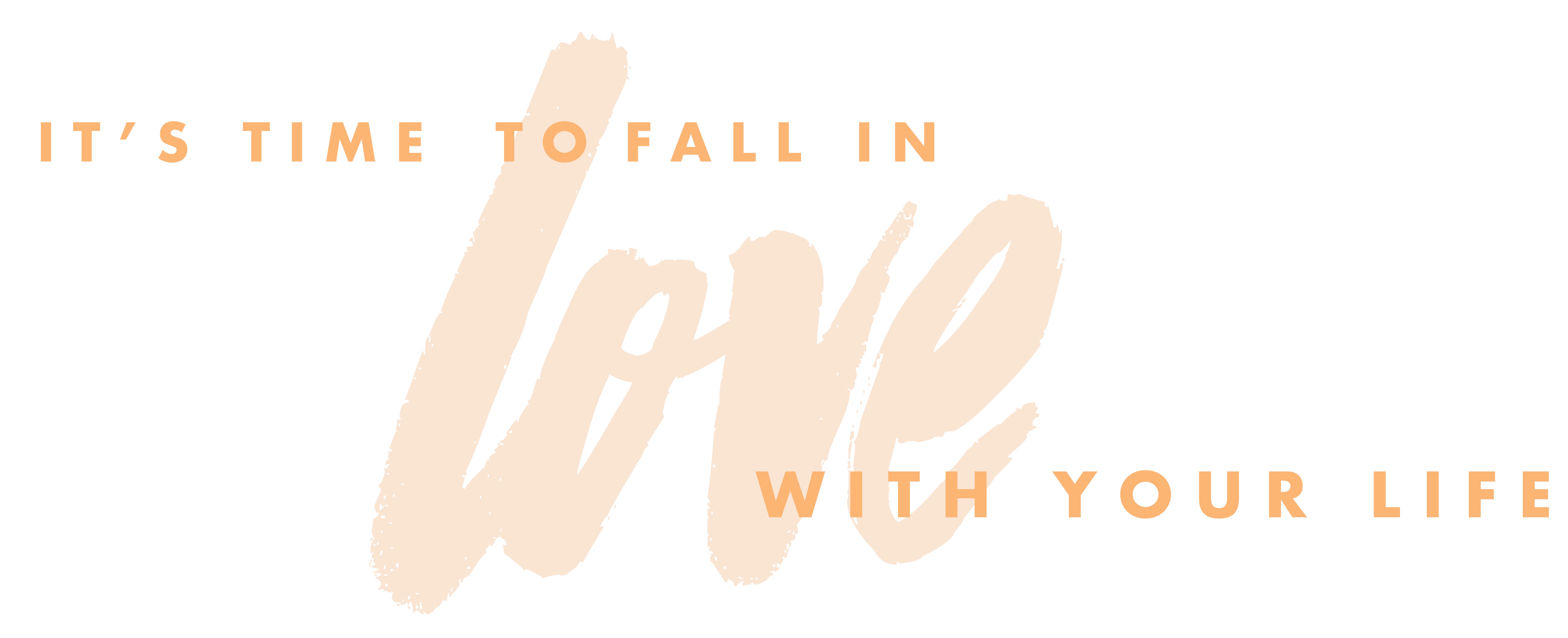 ...AND WE WANT TO HELP YOU DO IT.
We created BE WISE VIP with YOU in mind.
We wanted to create a place where you can come and feel inspired, motivated, and recognize your worth.
As a BE WISE VIP Member you will receive access to exclusive content that will ONLY be shared here. Each time you log on we hope you will find something new and exciting to enjoy.

SO... WHAT IS BE WISE VIP?
Glad you asked!
BE WISE VIP is the one-stop-spot for all things BE WISE.

This is an exclusive space for real go-getters and winners, just like you.
As a BE WISE VIP Member you are investing in YOU.
You are investing in the commitment to truly
live your best life, become your best self, and love who you are.
and the best part...
We get to be there with you every step of the way!
We have created a place where you can truly become your best self.
We will provide you with our very best tools.
annnnnd...
we will be cheering you on the whole time.
WHAT YOU CAN EXPECT AS A BE WISE VIP MEMBER
EVERY issue of BE WISE Magazine, completely FREE
"Monday Motivation" Emails
FREE E-Books
A "BE YOUR BEST SELF" Planner
FREE Wallpapers for your phone and computer
Access to our exclusive Facebook Group
Exciting birthday surprises
FREEBIES + Discounts from BE WISE and partnering companies
Exclusive discounted access to BE WISE Online Courses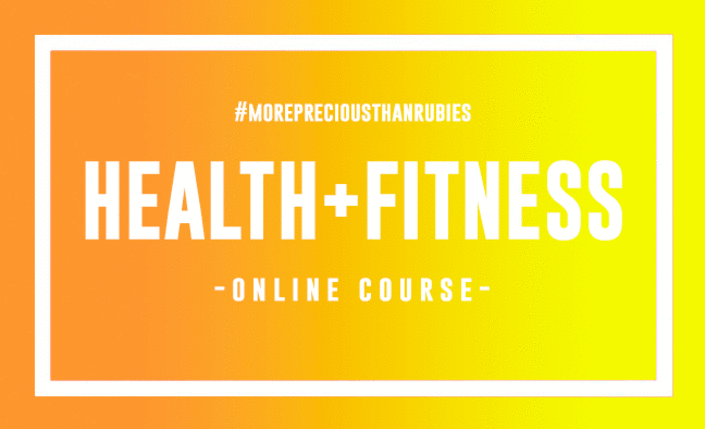 We are offering FREE access to our HEALTH + FITNESS ONLINE COURSE to first 100 BE WISE VIP Members who sign up!
ACT FAST for this extra special BONUS!
As a BE WISE VIP Member, you will receive exclusive FREE access to our entire BE WISE Magazine Library! Thousands of pages of inspiration and motivation will be available to you at any time and you will be the first to have access to each new issue.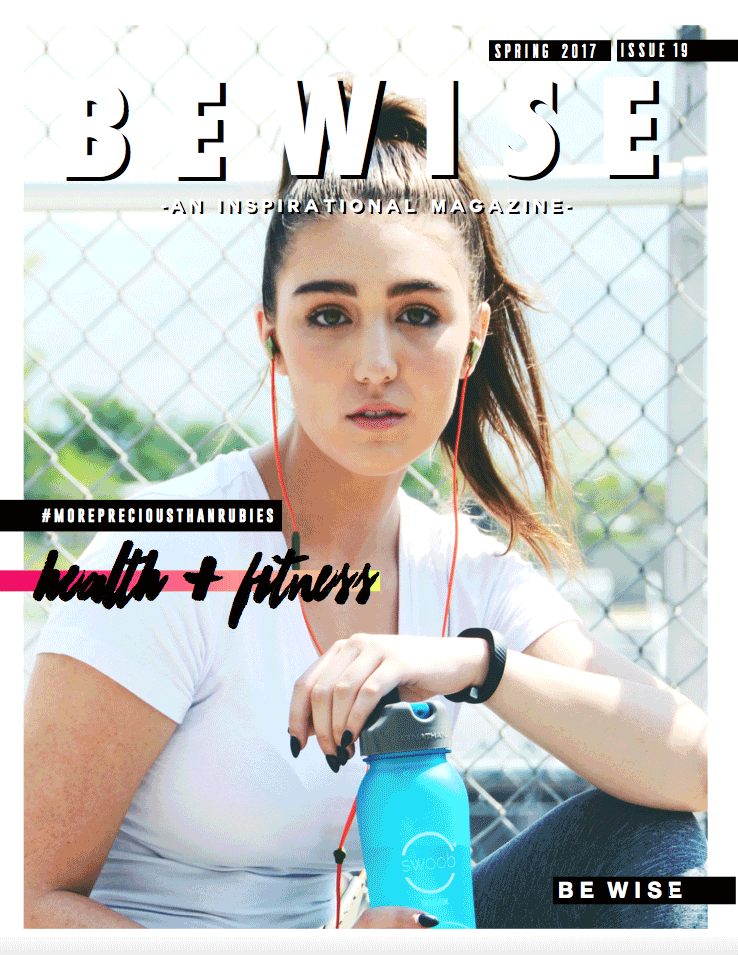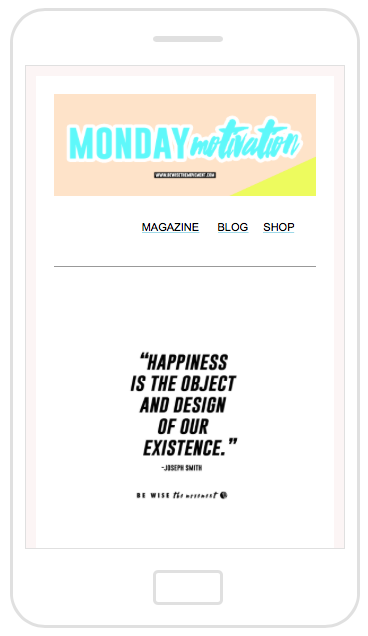 Let's be honest. Mondays can be rough. Wouldn't it be nice to have a little bit of extra motivation to help you not only get through your Monday but through your whole entire week?

That is exactly what "MONDAY MOTIVATION" is all about. You will get some weekly motivation delivered straight to your inbox each Monday to help get your week off to the right start. Picture us like your own personal little cheer squad, pushing you to be your very best while recognizing how great you really are and cheering you on the entire way.
Sounds great right?
This can be yours along with SO MANY other incredible offers once you become a BE WISE V.I.P. So, what are you waiting for? Sign up below and say goodbye to dreadful Mondays and hello to "MONDAY MOTIVATION" with BE WISE!

Who doesn't like free things? We know we do!
Becoming a BE WISE V.I.P. guarantees access to tons of our incredible FREEBIES and BE WISE Goodies. This includes, but is not limited to, Free E-Books, wallpapers for your phone and computer, and freebies and discounts from BE WISE and other partnering companies.
Incredible am I right?

If you don't want to waste another second to get access to all these goodies, become a BE WISE V.I.P. right now by clicking the button below.


We love birthdays and want to celebrate yours with you!
As a BE WISE V.I.P. you will receive a birthday surprise via email that you WILL NOT WANT TO MISS!
As long as you are a BE WISE V.I.P. we will continue celebrating with you in really big ways. Because, after all, you deserve it!

If you want to celebrate all your birthdays with BE WISE, enroll below to hang out with us.

Class Curriculum
WELCOME! YOU'RE A VIP!
Available in days
days after you enroll
VIP DISCOUNTS
Available in days
days after you enroll
MOTIVATION MONDAY
Available in days
days after you enroll